Discover more from CulturalFanFiction
Cultural Fan Fiction is an editorial production from Complementary Colors.
CCTV 048: Swift.ly
This Week's Cultural Fan-Fiction is about Folk & Lore
Fictional or Fabulous Head line?
'Goldman CEO opens for Chainsmokers at Hamptons Concert.'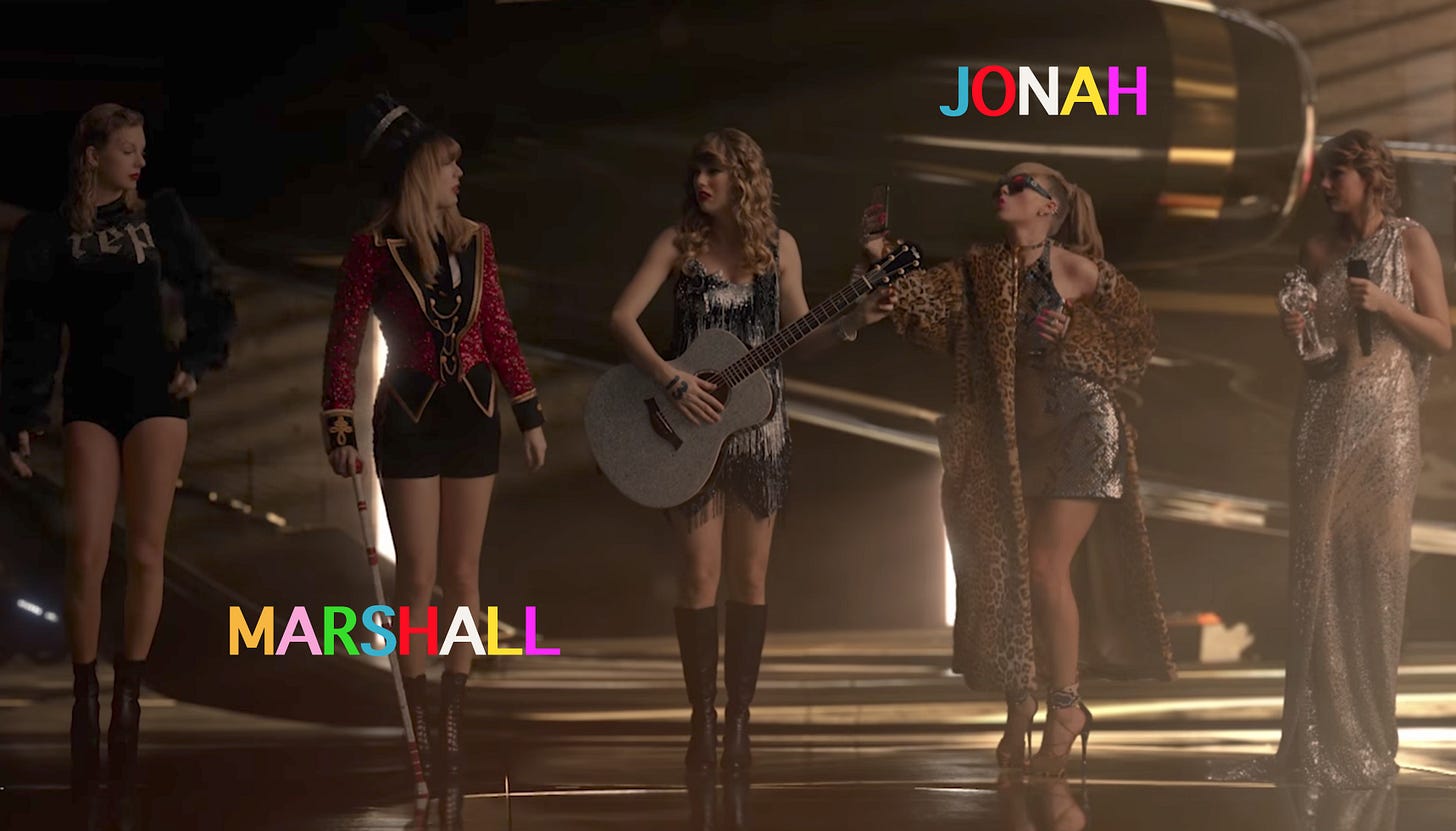 source: @What_Taylor_Are_You?
It's true—DJ D-Sol (David Solomon) was setting the stage in Montauk on Saturday night. And you know what else is true? Taylor Swift's surprise album, Folklore, has raced to the lead of the midweek chart, and is 'outperforming the rest of the Top 5 combined, the Official Charts Company reports' (Billboard).
What the headlines don't tell you is that Taylor Swift actually produced two albums during quar. The first is the Bon Iver starring, Sagaponack-inspired folk-future album, Folklore. What you don't know is that I also heard Taylor's unreleased EDM album, EDSM.
You might not believe that Miss Americana spent March locked up, video conferencing on Microsoft Teams (Skype!) with both the National and Diplo to write two distinct albums.
Well, Don't sleep on Taylor.
This is the same starlet who was briefly the literal face of the United Postal Service, once considered a leading candidate for Mayor Pete's VP, and is spearheading the effort to rename The Washington Football Team 'The Squad' to propel the blue wave.
Look, me and my 19 year old friends listened to Folklore and EDSM, the unreleased electronic album, and got to vote for which Taylor we wanted more of. Sure, we wish we heard more of the sick beat drops paired with her effervescent melodies—the vote was close, but what really tipped us was when her producer reminded us of Taylor's lyrics on Cardigan, "I'd like to be my old self again, but I'm still trying to find it." Taylor has reminded us that she is not a 'blank space.'
Just because her albums are the byproducts of Gen-C focus groups and Warner Music Group 20/20 vision decks doesn't mean she isn't a genius of our time. Taylor is so much more than a lab-tested super celeb. Her video, 'Look what you made me do' holds every Taylor Swift era up to a looking glass and tells you to go back to Louisville, loser. Taylor is country fried chicken. Taylor is the T in TI, she is rap and Rococo.
Remember that she, 'got smarter, harder, in the knick of time.'
I'm sorry, the Old Taylor can't come to the phone right now.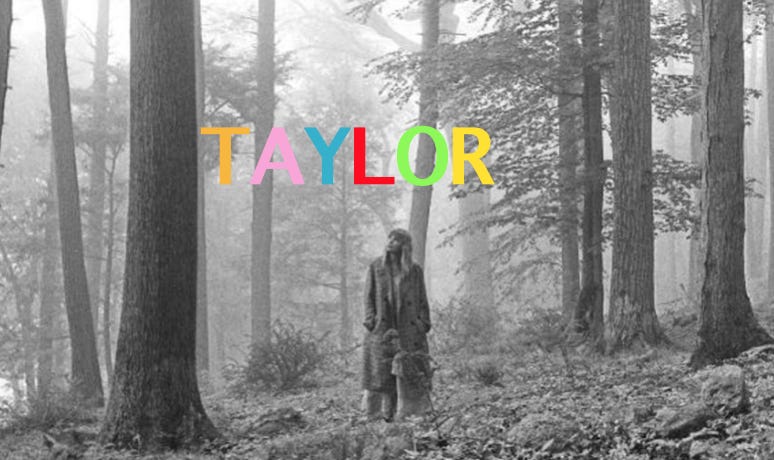 source: @What_Taylor_Are_You?
Science Fiction in the age against science
In the deep days of isolation we are deep in the throes of a science fiction obsession. A few articles from our followers and finds of our own to grease your speculative fiction gears as you jam to Folklore.
What Taylor are you? The best fan submission may be featured on an upcoming CCTV :)