Discover more from CulturalFanFiction
Cultural Fan Fiction is an editorial production from Complementary Colors.
CCTV 046: It's Not Goodbye
This week's Cultural Fan-Fiction is inspired by a wave of NY journalist resignations
Followers, fans, and family,
It is with great sadness that I write to tell you that I am resigning from Cultural Fan-Fiction, effective immediately.
I joined CulturalFanFiction.com with a seven year old's restraint and three Page Six articles to my name. My mandate at CFF was clear: shed light on underrepresented brands, non-YCombinator startups, and sub-3,000 follower twitter accounts, and others who would not naturally think of Culture or Fan Fiction as their home. I am proud of my work as a writer and a memelord. Among those I helped bring to our thirteen-times-a-week newsletter: the Youtube dissident Lil Huddy; the self-driving make up applicator MakeCake; and a daring profile of the nude politician, Billy Graham.
TikTok is not on the masthead of Cultural Fan Fiction. But TikTok has become its ultimate editor.
Cultural Fan-Fiction's inability to anticipate the outcome of the 2022 Nathan's Hot Dog contest meant that it didn't have a firm grasp of the fandom it covers. Sadly, America, you don't love the little guy anymore, you can't handle people who aren't famous. In the words of Mister Wonderful, I'm out, sharks.
None of this means that my ideas weren't the funniest you ever retweeted, the wittiest you turned into activation concepts at your brand & production studio. Don't act like the Geriatric TikTok house wasn't my idea, first!
For more, please speak with my booking agent, who will send pricing for my virtual visits to your campus or consultancy. 
In solidarity with journalists everywhere,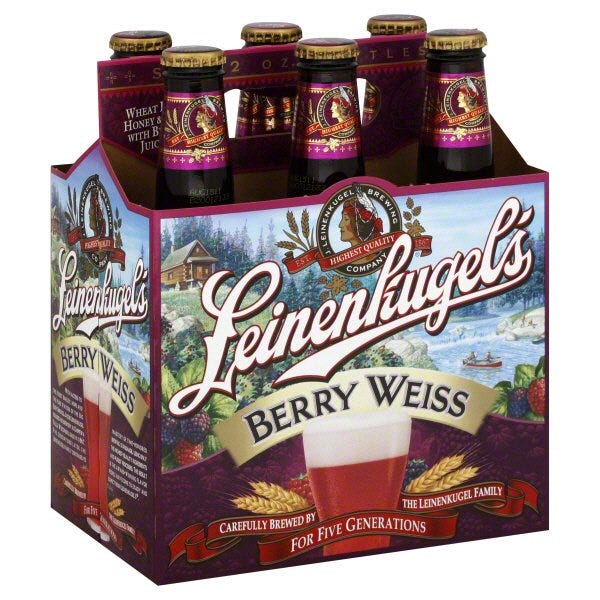 What We're Watching (Spoilers!)
Everything we're watching is in the multi-verse. Did all that discourse after Trump's election get writers and execs hot & heavy for 21st century escapism and parallel realities?
Palm Springs, hailed as this generation's Groundhog day, is a hilarious trip down the infinity loop. It asks us what it means to be stuck in a setting forever, though I wish the movie had put the fear of eternity in me a little more! Devs, somehow turning quantum computing into an entertaining show, gives Nick Offerman his Rami Malek moment. The show flips reality upside down by saying every decision we make can and will be measured, monitored, and ultimately predicted. Comedy! And His Dark Materials, HBO's series adaptation of The Golden Compass, brings a Victorian sensibility to the 'reality-as-simulation' genre.
All three pieces are fantastic, weird trips that make quarantine feel like a new Apple update.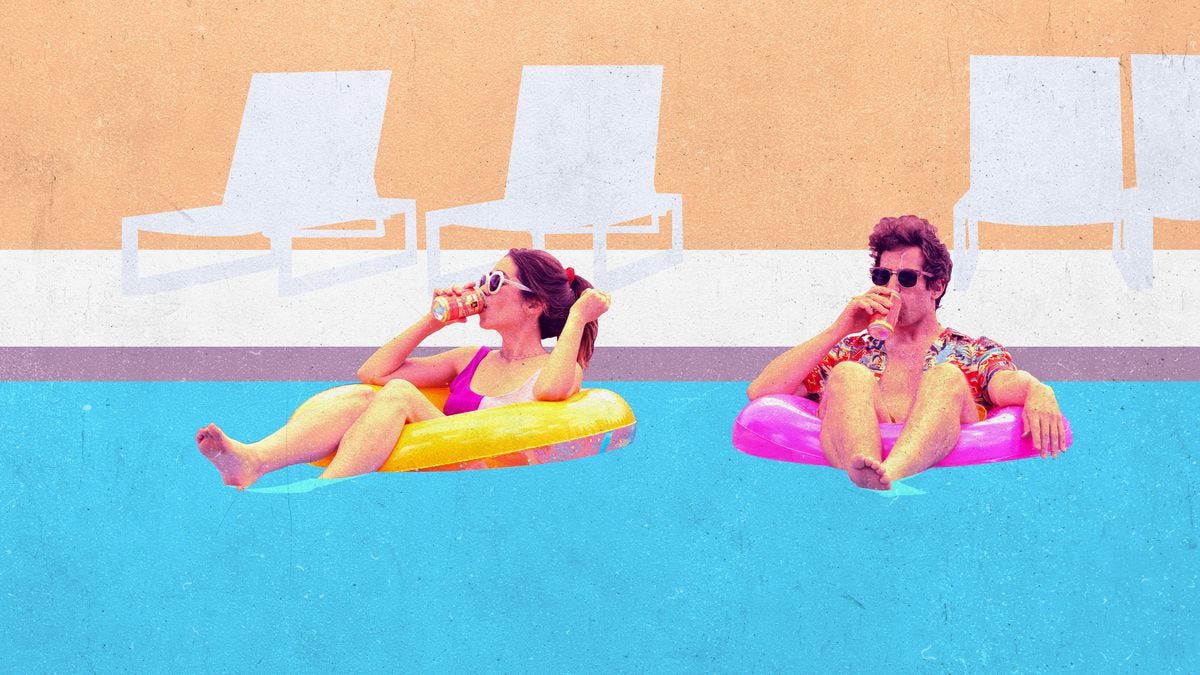 Just One Thing
Listen or read to There There author Tommy Orange's running story in the New York Times' Decameron! Blown away by this story about running and the myth of the native American on horseback, about being trapped in a narrative and trapped in quarantine. The entire project is thrilling (check out David Mitchell's contribution) and well designed (Sophie Hollington, whose reliefs are sub/lime).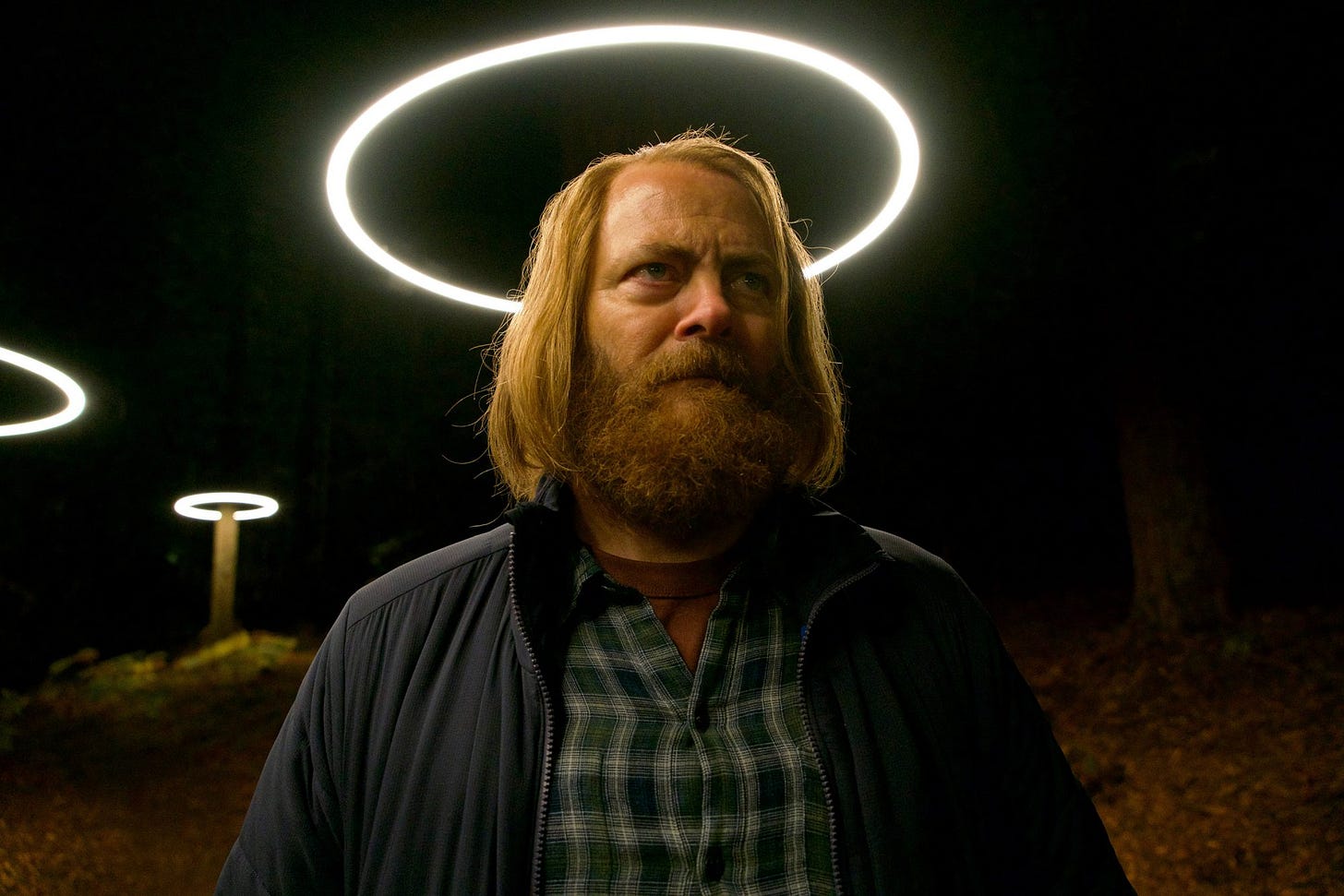 Fictional or Real startup? Click to find out…
mask.ly, a third party ad platform, is a 6-week old venture from the teams behind Casper & Cameo. mask.ly sells a 6,000 bulb LED KN-95+ mask that can be digitally updated and altered right from your iPhone via Bluetooth.
The catch? There is no catch! mask.ly pays YOU to wear the mask. Just wear your free, zero-germ mask around town and show off the brands that pay to be on your face.
Early advertisers include are Kylie Cosmetics, Walmart+, and Hamilton The Oscar Campaign.
Click the link here to get your free mask.ly today!!!