Discover more from CulturalFanFiction
Cultural Fan Fiction is an editorial production from Complementary Colors.
CCTV 045: Complementary Carnival
Complementary Colors TV is a production of Cultural Fan-Fiction and undercurrents
This week's Cultural Fan-Fiction is about celebrating past times in the future times.
The Met Gala is finally back. The theme? Quar: Middle Ages & Medieval Ragers, hosted by The Barefoot Contessa. So far, it's been a pretty good party, but everyone is keeping their distance and trying to smize.
Bubba Wallace is wielding a Givenchy burning cross on his crop top. He says he's too fucking hot. J-Lo and A-Rod are wearing masks of each other's hellenic bums, which promptly put them each back in the Forbes 400 (they trademarked the design). Kim Petras & Troye Sivan performed Ennio Morricone's Cinema Paradiso soundtrack on the medieval lute, with six feet separating their lovely souls.
Underneath a nude gargoyle, I mix up James Corden & Gordon Ramsay, and accidentally asked if he was cooking up his famous 'James Cordon Bleu' which made Priyanka Chopra L-O-L. She and I have a nice tête-à-tête about whether or not Lady Gaga's King Charles Spaniel, Philip The Second, is underdressed or over-served.
TikTok got banned a few weeks ago, so Lin Manuel has been streaming the Gala on his LinkedInLive which really has all his Deloitte Hamilton stans tearing it up from their condos. He manages to get Dylan Sprouse (Cole is cancelled) to hit the high note in 'My Shot.' Bangers only.
I want to be close to someone. Look, I'm just a photographer and Harper's, is going to make me sign my life away if I don't capture these people in their 13th century element. I signed this crazy paper that I would show up, and now their editorial board has my soul, and my venmo.
The party ended when Kim announced she was running against Kanye. God bless Jane Fonda, who threw mutton at the lot of them.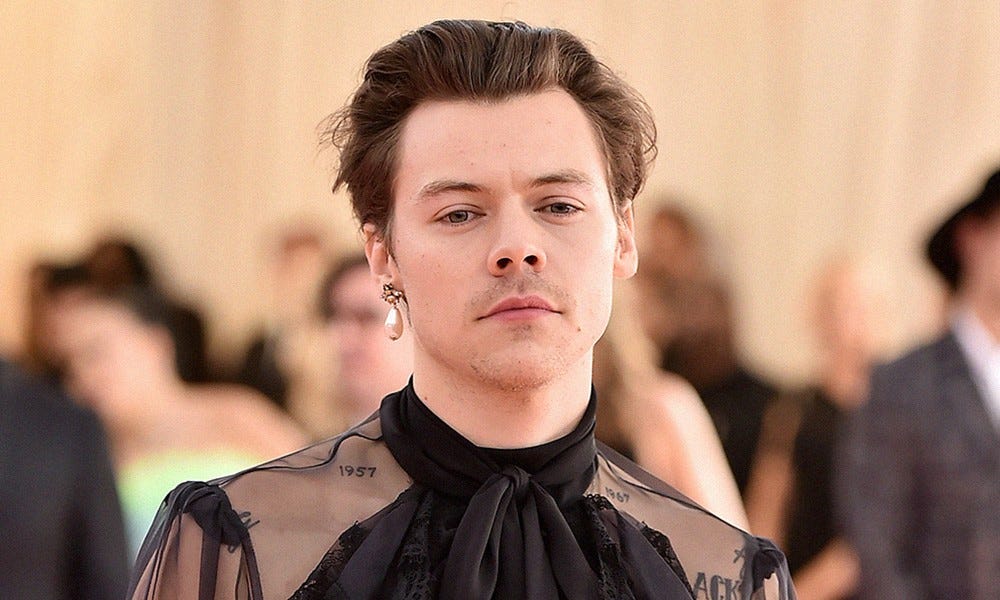 Profiles of Three Creators
PIZZA GIRL: PEN America interviewed Pizza Girl author Jean Kyoung Frazier about what inspires her, and where she wants to take her career. On her inspiration for the novel and being comfortable with herself:
I had delivered pizzas for a summer in college and had the vague idea that it could be interesting to do a story about a delivery driver becoming obsessed with a customer. But when I first had the idea, I was still uncomfortable talking about my sexuality to anyone other than my best friend Albert. If I tried writing that story right when I had the idea, it would've been through a male POV, Pizza Boy, and it would've been pretty whatever.


Thankfully, I didn't write that story then. I wrote it at a later point, when I was more comfortable in my own skin, and the basketball novel I was working on lacked momentum and emotion. At that point, I was experimenting with more queer female POVs, voices closer to my own. I had been tooling around with short stories that contained lots of similar themes—addiction, sexual fluidity, young parenthood, Americanization, slackerdom, how we become the people we become, etc.—and I wondered if there was a way I could do a story with a female narrator that explored all these different things. The more I thought about that old delivery driver story idea I had, the more this seemed possible.


So, yeah, I do think Pizza Girl was born out of "need," written at the exact right time in my life. I honestly don't know if I could write it now. I don't feel like I need it now the way I needed it when I was 23 and just starting to figure my life out.
I MAY DESTROY YOU: Alex Jung's profile of Michaela Coel, the brilliant mind in-and-behind HBO's I May Destroy You. Part confessional, part conversation, the profile tells "Michaela The Destroyer's" incredible rise-to-fame, and the harrowing personal events she auto-fictionalizes in the show.
Coel recalls one clarifying moment when she spoke with a senior-level development executive at Netflix and asked if she could retain at least 5% of her rights. "There was just silence on the phone," she says. "And she said, 'It's not how we do things here. Nobody does that, it's not a big deal.' I said, 'If it's not a big deal, then I'd really like to have 5 percent of my rights.' " Silence. She bargained down to 2 percent, one percent, and finally 0.5 percent. The woman said she'd have to run it up the chain. Then she paused and said, "Michaela? I just want you to know I'm really proud of you. You're doing the right thing." And she hung up.


"I remember thinking, I've been going down rabbit holes in my head, like people thinking I'm paranoid, I'm acting sketchy, I'm killing off all my agents," Coel says. "And then she said those words to me, and I finally realized — I'm not crazy. This is crazy."


In fall 2017, she pitched I May Destroy You to Wenger at the BBC, and he replied with an email the next day saying she would have everything she wanted: a seat at the table on the production side, full creative control, and the rights to the work.
ANTMAN: Perplexed, vexed, and kind of sexed about this NYT profile of Charlie Kaufman of Being John Malkovich fame. The writer just released his winding novel, Antkind, which is being heralded as the best and worst book of the year. Who's read it? We're suckers for metafiction, and this article breaks every fourth wall trope out there. For fans of Lear and Eastbound & Down. Jon Mooallem nails it:
I'd been in frequent contact with his publisher for months, operating under the assumption that Kaufman, being a famous filmmaker, was a Beyoncé-like figure whose time must be haggled for through official channels. When I'd asked a publicist, however, what Kaufman would be doing this spring, in the hopes of tagging along, I was forwarded this reply from Kaufman: "On March 11, I am going to the D.M.V. to get my New York driver's license. He can come with me for that."