Discover more from CulturalFanFiction
Cultural Fan Fiction is an editorial production from Complementary Colors.
CCTV 043: CCme
Complementary Colors TV is a production of Cultural Fan-Fiction & Undercurrents
This week's Cultural Fan-Fiction is about new models of influence and entertainment
Every morning, my alarm goes off at 5:15 a.m. I pull out my iPad and start sketching.
By 5:30, a few thousand people are streaming The New Morning Show and tracking my pen strokes. They send hearts, comments, and their own work in hopes I'll reference it. By the time I've finished my first cup of coffee, somewhere between 180-250,000 people are live streaming The New Morning Show. Those first few hours of the day really are magical (SketchHour is really 90 minutes, but no one seems to mind).
SketchHour is how it all got started, but the show has grown into something much bigger than an at-home Live Stream. I talk into my computer from my succulent-filled apartment. I walk people through where each sketch is heading, 'for collages like this, you want to start collating inputs from various sources—the book of Genesis, the Wall Street Journal obituaries, your ex's kids' twitter—and just layer the piece together with emotion.' I actually sold yesterday's piece to an oil tycoon from Perth and sent the proceeds to GreenPeace.
The demographics of my show change as the morning wears on. You have the early risers working on their craft who like to participate in SketchHour. A lot are actually poets and sculptors who like listening to my voice—they say it is soothing like Ann Curry but I still can't bear the sound of it.
After SketchHour, I scrape a number of news platforms and talk through my reactions to various stories. I've never shied away from getting political, though it of course has gotten me in trouble. But you know what, now everyone knows it isn't ok to support the war in Egypt or the SARS-camps. If you don't want to listen, no one is making you spend all morning with my cacti and brugmansia.
By the time 10 o'clock rolls around, all the kids are off at school and it is mostly stay at home dads with fake usernames. I can spot them pretty easily because all of their handles are BieberBoy420 or MarxThot69. They all seem pretty bored. I'm glad I can be here for them.
The show hits its last beat around 11, when I invite one or two of my most loyal followers to jump on video with me and we talk about their art, their practice. Believe it or not, the five minutes before MeetTheMinds are the internet's most popular morning live stream (I've still got nothing on Football Prime Time). It seems like a lot of kids spend their lunch hour tuning in.
Some people have called me The Real Truman Show, where people just peep on my life. Others call me Gen-C Bob Ross meets Marina Abramovic (I have a notoriously large bladder).
TikTokPlus and HBOMaximoms both approached me about doing a syndicated deal with them, but I don't like the idea of being on the Big Screen at the Right Time. Boring. Part of the magic is starting the day with the people who care about what I'm doing. That's it, that's all.
Anyway, one time I missed a show for my aunt's funeral and left about $140,000 of ad revenue on the table. I never want to put my family in that position again. You know, 'please don't die, I have a fu*&ing show to do!'
Next week, I'm handing over the keys for a day to Justin & Haley's daughter, Bellaboo. They say she is the next Banksy (except for the whole name thing).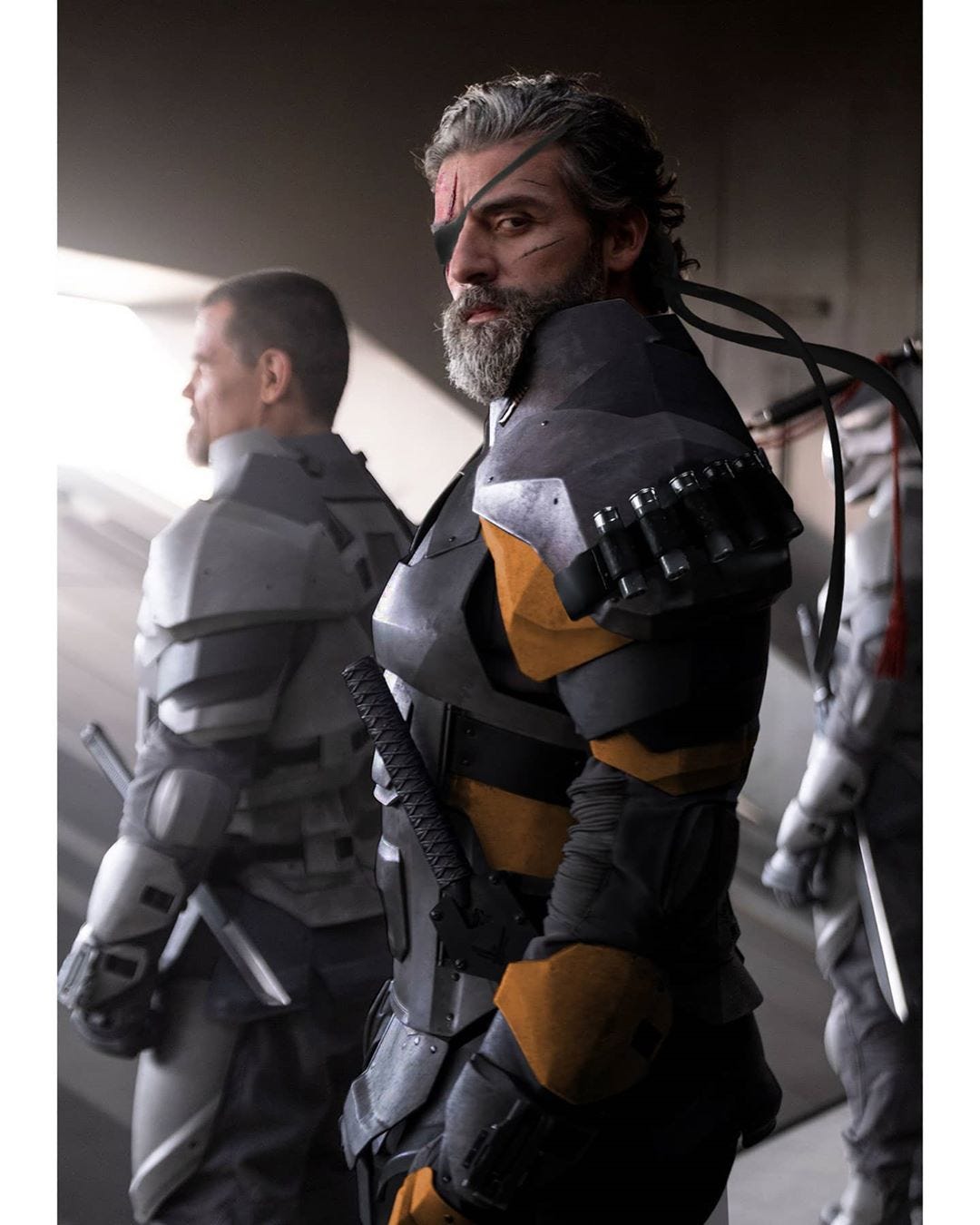 What will happen to all the SciFi blockbusters? A few of the biggest were just ramping up production, let's check in…
Lord of the Rights: Amazon spent a 'that must be a typo' $1billion on its 22 episode Lord of the Rings series that is now quarantined on set in New Zealand. In a wild turn of events, the team has decided to shoot all episodes concurrently as the entire cast and crew are already locked within the borders of COVID free New Zealand.
The most curious part of this production is that they didn't get full rights from the Tolkien family, so they had to situate the entire show in the less canonical 'Second-Age of Man' which is sure to be ripped up by the elves who preach the Middle Earth gospel. Also, no hobbits this time around.
In November 2017, Amazon beat Netflix to a $250m (£207m) deal with the Tolkien estate, HarperCollins and Warner Bros to acquire the rights to the fantasy story, and is reportedly spending around $1bn on the adaptation.

…but the Tolkien estate has veto power over any content in the series that doesn't correspond with the author's vision for the saga.
Apple Far From The Tree: Apple's mega production of Isaac Asimov's Foundation released its first trailer, but unlike the Kiwi production of LOTR, Apple+'s shoot is currently on COVID-hiatus. Still, the trailer is epic and we can't wait. There is something eerie about Apple producing this show about technology, and like LOTR, the family is still involved in the production:
Blockbuster screenwriter David Goyer (the co-writer of The Dark Knight is the driving force behind the adaptation, serving as executive producer and showrunner. "It was the greatest science fiction work of all time. If ever there was a company that was hoping to better peoples' lives through technology, through connectivity, it's Apple. And that's something very much that Asimov was hoping to do."
DUNE: And lastly, Dune. While we are all anxious to watch Timothee Chalamet do what Kyle Maclachlan never could (make a space suit hot AF), the bigger question here is, how much star power must you throw at this franchise before it is lucrative? Jodorowsky's Dune was notoriously difficult and never got off the ground (despite planned Dali and Mick Jagger cameos), and the David Lynch version netted a negative $10 million. More on the upcoming production in Inverse.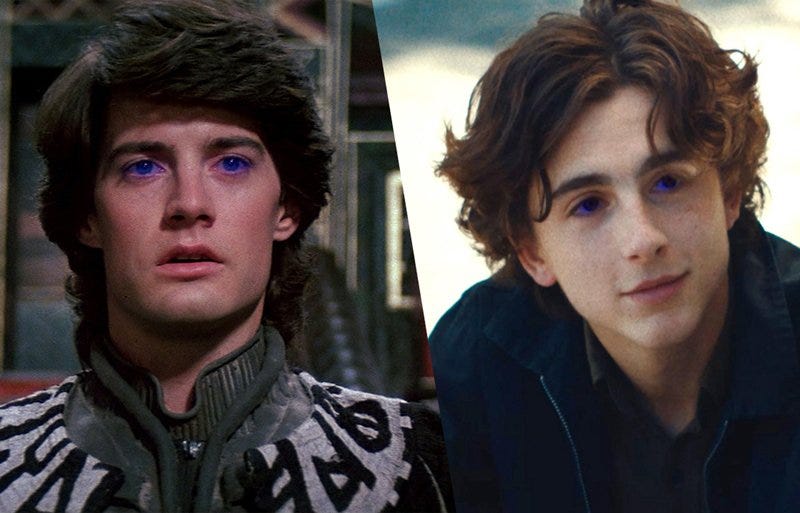 Feeling Extremely Inspired by…
The college athletes who are demanding more of their states and schools.
University of Mississippi running back Kylin Hill won't play unless the Stars & Bars are removed from the state's flag, "Either change the flag or I won't be representing this State anymore & I meant that. I'm tired."
Meanwhile, Liberty University (down the road from Lynchburg, Virginia) athletes are transferring due to 'the cultural incompetence within multiple levels of leadership, it does not line up with [our] code of ethics."
Lastly, some high school athletes are even considering walking away from prestigious scholarships to attend HBCUs in a move that might be a phase change in college sports and academics. (the conversation)
HBCUs are historically underfunded. For that reason, HBCUs can't recruit as competitively as some of their Division I peers. Without the funds to build programs and modern facilities capable to showcase star players in their quest to go pro, HBCUs are unlikely landing spots for the country's most talented student athletes.

Black student-athletes like Mikey Williams are recognizing their role in the financial health of the schools for which they choose to play. As Williams stated on Instagram, "WE ARE THE REASON THAT THESE SCHOOLS HAVE SUCH BIG NAMES AND SUCH GOOD HISTORY … But in the end what do we get out of it?"
Today in Influencers
This Mother Jones profile of 'Influencers sponsored by the Natural Gas industry' is blowing our minds. Corporate Chic has never been hotter. Micro-influencers with 9,000 followers are bringing back the old ad slogan, 'Now You're Cooking Gas.' End times my friends, end times.
The gas cooking Insta–trend is no accident. It's the result of a carefully orchestrated campaign dreamed up by marketers for representatives with the American Gas Association and American Public Gas Association. Since at least 2018, social media and wellness personalities have been hired to post more than 100 posts extolling the virtues of their stoves in sponsored posts. 
First images from
Dune
(2020)